001 | Welcome To The Fitness Legitness Show
Posted on 2019 / 09 / 25
It's time for women in fitness to step into their leadership roles with confidence + fire
[podcast src="https://html5-player.libsyn.com/embed/episode/id/11372447/height/90/theme/custom/thumbnail/no/direction/forward/render-playlist/no/custom-color/00aba0/" height="90″ width="100%" placement="top" theme="custom"]
Welcome to my latest creation baby: The Fitness Legitness show. The podcast dedicated to helping female fitness professionals create profitable, and impactful hybrid businesses.
I'm not going to lie, I'm pretty pumped to be bringing this to you; it's like the old WOW Collective show but more fine tuned and specific.
In case you're wondering what happened to that podcast I explain all in this introduction episode.
Here's what I cover in today's show:
[04.03]  The reason why I have chosen to niche into working with Female Fitness Professionals
[05.23] Why claiming the 'crown'/role is scary for women, and how men operate differently
[09.00] What made me move away from conventional one to one personal training (and how this applies to you)
[12.00] The importance of being in alignment with your products and core message
[17.30] Overcoming your fear of niching and claiming the title
[27.30] Ask yourself the question – "where in your business do you need to pivot?"
[29.00] What to expect, and introducing the Local Shero's (are you one?)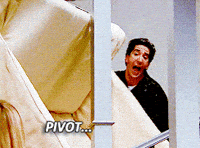 In the industry at the moment we have a chronic lack of amazing women fitness professionals who are confident enough to step up and own their shit. And I 100% believe that the world will positively change, their health will change, relationships will change when women step into leadership roles.
Other ways to get this podcast in your brain:
Download the transcript  >>> 001 Transcript <<<
Download from iTunes >>> Fitness Legitness <<<
Join FB group for discussion >>> Fitness Business Badassery <<<
Remember to Subscribe + Review in iTunes
Are you subscribed?  If not, I encourage you to do that today so you never miss an episode.   And, if you're feeling the love  please leave me a review.  These reviews help others to find this podcast which means, together, we can help a lot more peeps! Comments and questions can be sent through the contact page and you can also DM me on my Instagram page.